AlphaWolfSquadron
---
About AlphaWolfSquadron
This project was created for my 4th year capstone project group, in order to add flair to our presentation on our project, known then as Teejay. A friend of mine came up with the name AlphaWolfSquadron years ago for a GitHub Organization that had just the two of us at first, and when we needed to get a group together for our final project it seemed to fit the bill, so we just sorta ran with it. We had wanted to convey a team spirit, as well as the playful cockiness we wanted to show.
Imagery
It's obvious isn't it? AlphaWolfSquadron needs a wolf motif, one that catches the eye and gives off a 'cool' vibe. So I went with a flat, vectorized wolf head that uses strong lines, and negative space to show detail in the face.

Color
In keeping with the 'cool' theme, and inspired by the grey wolf, I went with a low-key, steely blue in addition to a cool off-black called Charleston Green. (I love that name) You can find the color scheme on coolors.co under AlphaWolfSquadron.

Using these colors, the final logo is a two-tone split down the middle, with the black on the left and the blue on the right: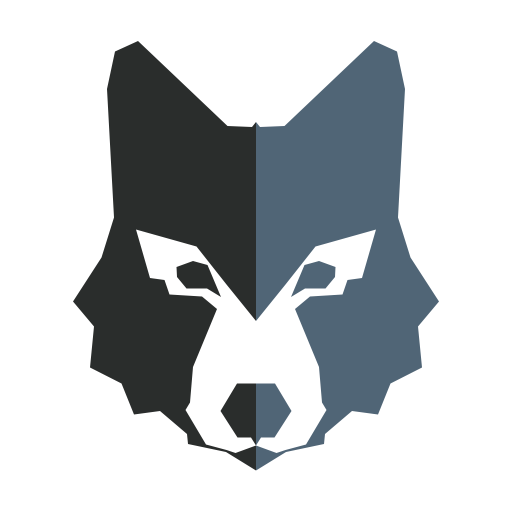 Font
I've been seeing a lot of Raleway used as a display font online, and I really like its neat-and-tidy serifs, classic style, and unique double-crossed W form. I went with the Semibold weight for the AlphaWolfSquadron title text.

Usage and Examples
The flat logo lends itself well to black and white forms, which is good for potential use in print or just to mix it up: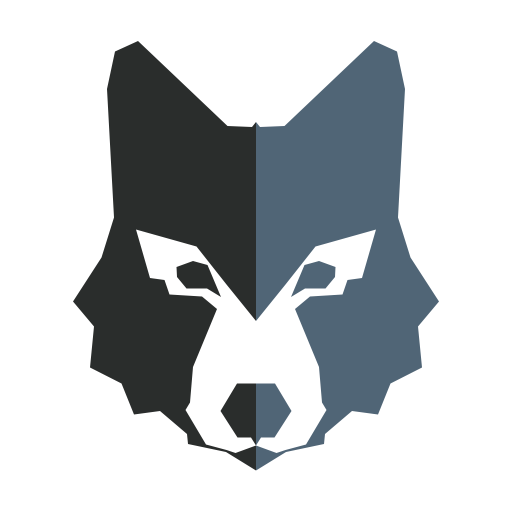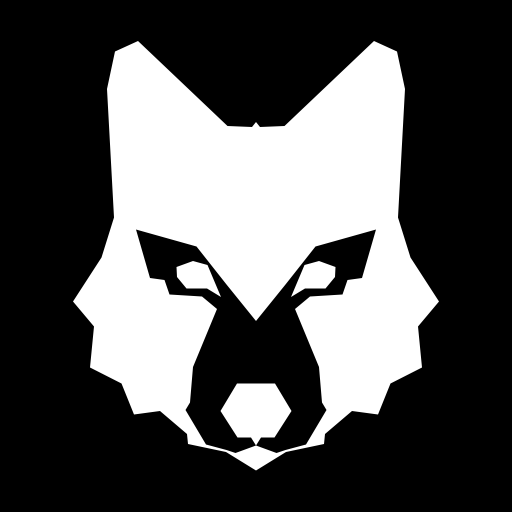 Combined with the text: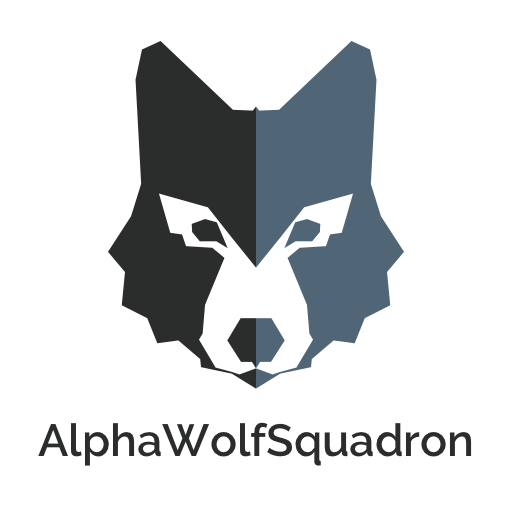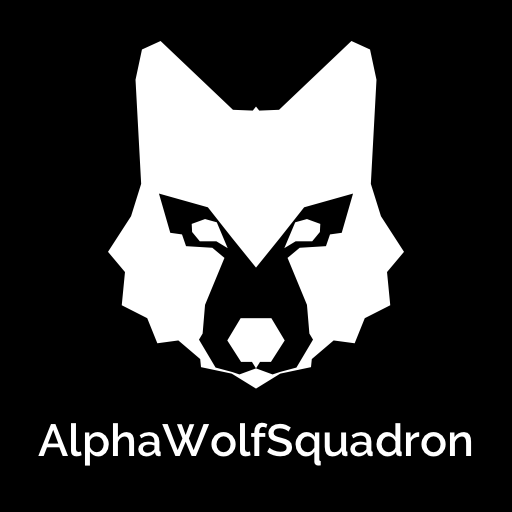 Lastly, the symmetrical logo gave me an idea for a splash page. Using the brand color, I whipped up a clean, bold splash that worked well for presentations.